Again one more article i thought was remarkable around the issue of Walkie talkie's, what would you do if i didn't post this ehh? you would have to find the initial content, and the chances that you found it would be slim, so deem yourself lucky that i have shared this glorious piece with you.
U.S. Army Special Forces Sgt. Tom Katis was headed through the mountains from Asadabad to Jalalabad in Northeastern Afghanistan to catch a plane out of the country for a week of leave in January 2003 when 70 pounds of plastic explosives buried in the road detonated directly under the lead vehicle in his convoy, setting off an ambush.
Shooting erupted from the reeds along the Kunar River, and Katis found his crew switching among numerous radio channels to call in air support and a medical helicopter for two wounded soldiers, as well as to update his commander and coordinate with nearby units.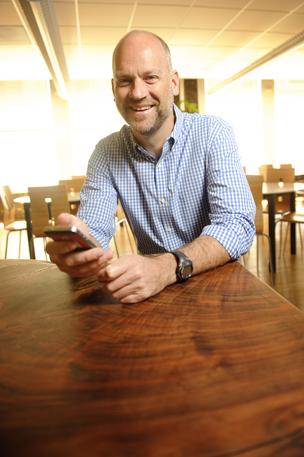 "I had to take guys off team frequencies to monitor empty traffic. All of a sudden, the team was not on the same frequency," said Katis. "We all had radios that cost $15,000 each, and we're yelling at each other."
At that moment, Katis decided that even when operating as designed, radios were too difficult to use in combat. Live-only microphones caused missed connections. Choices had to be made quickly between satellite and line-of-sight systems.
That trauma was the kernel for Voxer, a San Francisco-based "push-to-talk" smartphone application developer that Katis co-founded in 2007 and hopes will take a big chunk of the multi-billion-dollar two-way radio hardware and services industry.
After finishing his second Army tour in 2003, Katis immediately co-founded a private security firm called Triple Canopy that has grown to 8,000 employees by catering to military, government and corporate customers around the world.
The radio idea stuck with Katis, however, who had worked a stint at a startup in Silicon Valley from 1999 to 2001.
"The first thing that was obvious was that everything needed to go on the Internet," said Katis, a graduate of Yale University with a bachelor's degree in ethics, politics and economics who interrupted his business career to re-enroll in the military after the Sept. 11, 2001 terrorist attacks.
At Triple Canopy, Katis in 2004 met Matt Ranney, who became Voxer's co-founder and CTO. What they and early Voxer employees later created was an Internet-based hybrid between a walkie-talkie and a group messaging application that enables users to talk live or send voice, text and photo messages that can be retrieved at will, all while displaying individual users' locations. Venture investors to date have funded their efforts with $30 million.
It's a deceptively simple system, according to Gartner, but Voxer has received 126 patents around the world to protect its inventions, which Katis says provide a platform for significantly improving communications in the private sector and government.
In May 2011, Voxer released a free version of its app and, though it was initially slow to catch on, it exploded to nearly 70 million users by 2012.
At that point Voxer had to choose whether to focus on the consumer app and generate money through advertising or some other vehicle — a vision that many other entrepreneurs were chasing — or try to build a communications product that businesses and governments would be willing to buy. For Katis and his cohorts, the choice was clear.
"A free consumer app was not going to solve the problems we want to solve," said Katis in an interview in Voxer's San Francisco headquarters in the historic Phelan Building on Market Street. "I think I can build a much bigger company than that. This is a hundred-billion-dollar industry that I think we can go and take a very meaningful piece of."
Katis still loves and intends to keep the free app, but Voxer turned its attentions to building more sophisticated features, including encryption, a web-browser-based version for administrators, an installed appliance that companies or government agencies (think three letters) can run themselves and a function that mimics the way two-way radios squawk out transmissions in real-time.
Voxer launched a roughly $10-a-month-per-user business version in June 2013 and, while Katis says the first year was very much a learning process concerning how to make corporate sales, the company just scored its biggest customer yet, the North American division of a major international automobile manufacturer, the identity of which it cannot yet make public. In addition, Roto-Rooter, the national plumbing repair business, in April started to roll Voxer out to about 900 people, a quarter of its field staff, and Voxer has trials underway with various U.S. agencies.
Most of the sales to date have been to companies that asked to upgrade from the free app, said Katis, adding that the company is now hiring in sales and marketing.
One inbound customer was Chris Marino, owner of Xtreme Snow Pros, a snow removal service in Mahwah, N.J., who used the business version last winter for the first time after testing out many different two-way radio systems. Most of the other systems required hardware purchases were more expensive and less versatile, he said.
Marino's staff balloons during snow season from five to 70 employees with seasonal help, and Voxer lets him communicate with each one individually or all at once from his desk.
"Voxer Business was an incredible asset to us," Marino said. "It's a truly great product."