Swedish kit vendor Ericsson has confirmed its "spearheading" of a dedicated European Union project designed to provide a common consensus of the radio network requirements for a standardised 5G network.
METIS-II EU, a part of the European Commission's Horizon 2020 project, is intended to provide the 5G collaboration framework within the 5G-PPP, for both the 5G RAN as well as suggestions on spectrum efficiency and a recommended spectrum roadmap. Ericsson claims its role in the project is to integrate a variety of tech into a radio access design for 5G, and will provide a platform for concerted actions toward regulatory and standards bodies.
It also claims it will be taking the lead on developing new concepts for mobile radio access tech in the 6-100GHz range, in a project catchily called the "Millimetre-Wave Based Radio Access Network for Fifth-Generation Integrated Communications", or "mmMAGIC" for short. Ericsson's statement emphasised the importance of reaching a common consensus on 5G platforms and standards.
"Making 5G a global standard is the most critical factor for the digitalisation of industries, the Internet of Things, and broadband everywhere," it said. "Standardisation is necessary to connect people all over the world. Over several generations of mobile networks, it has been the cornerstone that allows networks all around the world to work seamlessly together, providing users with the same experience."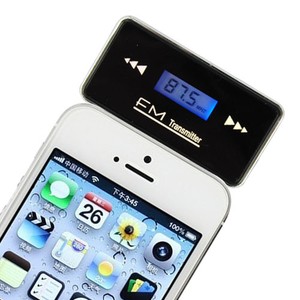 Meanwhile, another Horizon2020 project under the European Commission's wing has now received the backing of 16 launch partners, focussing on the development of the 5G air interface below 6GHz. The "Flexible Air Interface for Scalable Service Delivery Within Wireless Communication Networks of the 5th Generation", which has somehow been abbreviated to "FANTASTIC-5G", will apparently focus on boosting capacity, increasing flexibility and improving the energy efficiency of the next generation of mobile networks.
Among the launch partners for the project are Orange and Telecom Italia from the operator community, and Alcatel-Lucent, Huawei, Nokia Networks, Samsung and Intel as well as several academic research institutes.
Alcatel-Lucent's Fran Schaich, who is leading the FANTASTIC-5G project, reiterated the sentiment that cooperation is essential to the development of a common 5G framework.
"FANTASTIC-5G is of key importance, as the multi-service air interface concepts being developed in the project will be evaluated and validated by the partners," he said. "This helps to build up consensus and to facilitate the standardisation process of 5G."
This origin of this interesting article can be found here, we have our reservations about this, with the intermittence of 4G, 5G at the moment is a real stretch. Moreover Basing a radio network on a phone network is a dangerous proposition, Mission Critical communications are the reason that two way radios are used, when the infrastructure goes down, these radios should still able of communicate, using a 5G network would mean that a back-up system would have to be put in place.